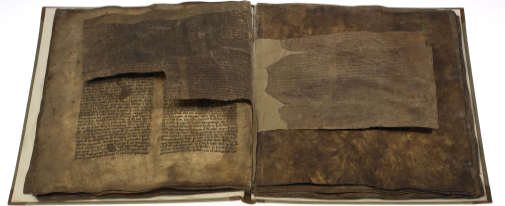 Preservation and conservation of manuscripts
Manuscript collectors from the Renaissance and the Enlightenment period have contributed to the preservation of literature from the Antiquity and Middle Ages. Thanks to their eagerness to collect manuscripts, texts that otherwise would have been lost have been rescued and preserved to this day. Many of these manuscripts would have been kept in less than optimal conditions, others torn apart and used for different purposes. Instead, these collectors kept the manuscripts in their carefully organised libraries, registered their contents and provided them with protective bindings.
The preservation and conservation of manuscripts is part of a library or manuscript collection's management of the textual cultural heritage. These tasks are carried out by professionally trained conservators.
See below two examples of the conservation of manuscripts from the Arnamagnæan manuscript collection or read about some important manuscript collectors.