3 December 2018
Guðmundar Saga B Released
Part 2 of Guðmundar sögur biskups (Sagas of the Bishop Gudmund) has just been published in Editiones Arnamagnæanæ. The edition, which was started by Stefán Karlsson, who died before he could complete the work, was released on his 90th birthday, 2 December 2018.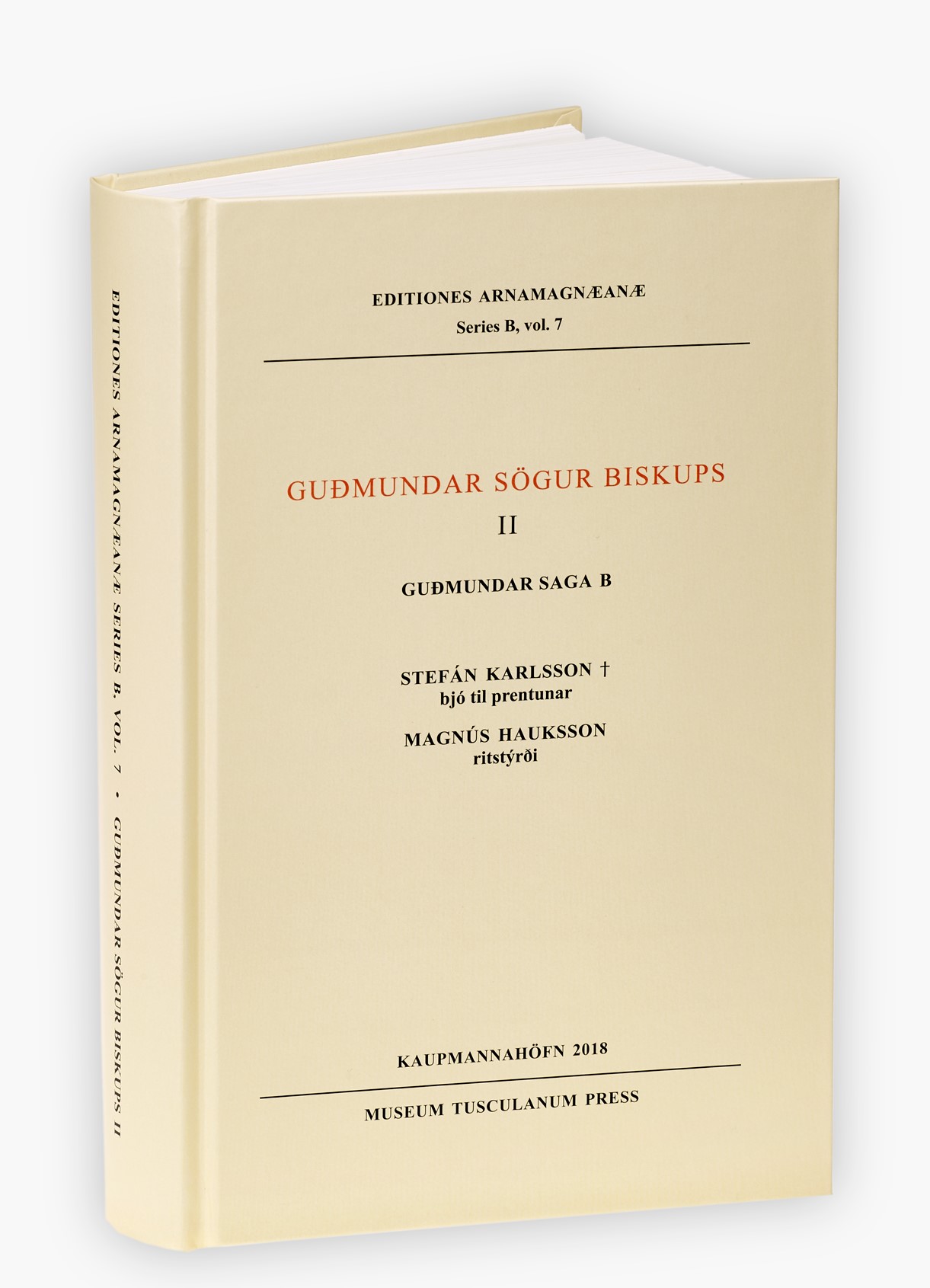 Stefán was employed at the Arnamagnæan Institute at the University of Copenhagen for many years until he moved to Iceland in 1970, where he was employed by the sister institute in Reykjavík. From 1990-1994 he was the head of the sister institute. After Stefán moved to Iceland, he was a frequent and dear guest in Copenhagen. He passed on from his editorial work during a research stay in Copenhagen on 2 May 2006. Stefán was a master of reading manuscripts, which is why the manuscript reading room in building 27, Stefánsstofa, is named after him.
Magnús Hauksson, Assistant Professor at Christian-Albrechts-Universität zu Kiel, took over the editorial work after Stefán's death, and since 2016 he, together with an editor for the Arnamagnæan Commission, Gottskálk Jensson, Assistant Professor at the University of Copenhagen, and typesetter Florian Grammel, has worked strenuously on the publication, which has now come to see the light of day.