16 April 2018
While we wait for Game of Thrones
Manuscript of the Month
Who needs Iron Thrones and dragon queens, when you have manuscripts from the 15th century? Dwarf kings, crystal palaces, murderous dinner parties and an enchanting rose garden; this month's manuscript, AM 32 fol., has it all.
Spread over 60 beautifully written and illuminated leaves, AM 32 fol. contains a text of Laurin und Walberan, a popular South Tyrolian saga, written in Venice sometime in the first quarter of the fifteenth century.
The saga
The story centres on King Laurin, the ruler of a race of dwarves who lived in the mountains and mined them for precious jewels and valuable ores. The king himself lived in an underground palace made of sparkling quartz, but his utmost pride and joy was the great rose garden in front of its entrance, where countless wonderful roses blossomed. But pity on anyone who attempted to pluck even a single one of them – the punishment was for the thief to have his left hand and right foot chopped off! The same fate would befall anyone who tore the thin silken thread which surrounded the garden as a fence.
One day, the legendary Dietrich of Bern heard word of Laurin's might and challenged him by ruining his precious garden. The Dwarf King saw this as a clear attack on his position as king, and only by fighting back could he regain his honour. With help from his own magical powers the little king set off and beat Didrik's brave and trusted warrior, Vidrik. He almost overcame Didrik himself afterwards, but the latter received vital help from his royal counsellor and captured Laurin instead. The Dwarf King tried to save his own life by mentioning a virgin he had recently abducted and brought to his mountain. Only if Didrik spares his life can the girl be free. Her brother Tellov is one of Didrik's men, so when Didrik wants to ignore Laurin's threat and kill him anyway, Tellov attacks his lord to save his sister. Afterwards, peace is established between all parties, but the Dwarf King must submit to Didrik. To celebrate the settlement, Laurin invites the knights to a feast in his mountain. He pours sleeping serum into his guests' cups and ties them up. The captured virgin and her brother were mercifully left untied, but after they sneak in and discover the sleeping group, they rescue Didrik and the knights. They then defeat and kill all the dwarves, including Laurin, and return home.
German epic poetry
The manuscript AM 32 fol., housed in the Arnamagnæan Institute, is German, written on parchment. It measures 240 × 168 mm and contains 60 leaves, foliated in the top right-hand corner in red ink, a later addition by the Institute librarian, Kristian Kålund (1844-1919). The text is written in a single column, 25 lines per page, with a written area of 160 × 90 mm. The script is a large German gothic cursive (bastarda), written mostly in black ink, but with colourful initials in blue, red and gold, and every new passage in the text is highlighted with alternating red and blue markings at the beginning of the line. The saga begins on fol. 2r with a large fleuronné-initial 'E' in blue and gold ink which begins the incipit "Ez waz zv pern gesessen / ein ritter gar vnfermessen" ("There was in Verona / a peerless knight").  Fol. 36r sees another elaborate initial 'N' in red and blue ink, to mark the beginning of the incipit secundus, and the text ends on 60v with the concluding line "dez man erdenken kant" ("which can be thought up"). The manuscript is written in a Bavarian dialect of the German language, and Kristian Kålund initially assessed it to be written around 1400, while Joachim Heinzle (Mittelhochdeutsche Dietrichepik p. 145, 298f.) later narrowed it down to somewhere in the first quarter of the fifteenth century.  
Curiously enough, while it's a German tale written in German, the manuscript was probably written abroad; Heinzle actually suggests, that it probably comes from a non-German-speaking scribe, who also wrote a manuscript of the first Venetian-German language book (1424) by George of Nuremberg. At some point in the 15th century, the manuscript was owned by Juan de Colonia from Venice, according to a – hardly legible – owner's note on 1r.
Folklore and glowing Mountains
The story of King Laurin is a hugely popular piece of folklore in the South Tyrol area of the Dolomite Mountains. But while the Dwarf King presumably originates from fantastical tales, Didrik of Bern has a historical connection with Theoderic the Great (ca. 456-526), an Ostrogothic king with a seat in northern Italy, who is the subject of numerous tales and poems. The narrative of Didrik's struggle with Laurin became very popular in Germany in the 14th century, and it was reproduced in various German dialects and underwent a series of revisions. The first scholarly edition of the text was made by the Danish scholar Rasmus Nyerup in 1787, based on AM 32 fol., under the title 'Historia Laurini, Nanorum Regis, et Theodorici Veronensis' (The story of Laurin, king of the dwarfs, and Theodoric of Verona) featured in Symbolæ ad literature Teutonicam antiqviorem ex Codibus Manu exaratis, qvi Havniæ asservantur, editæ sumptibus Petri Friderici Suhm.
Centuries later, the tale of Laurin is still well known around the globe, but while the Dwarf King's story is primarily meant to entertain, its influence can also be seen in other aspects of everyday life: Laurin's legendary rose garden is used to explain the optical phenomenon known as Alpenglow (German Alpenglühen), a marvel where the summit of mountains change their colour to shades of red and purple during and after  sunset, which is said to have been caused by reflection of the King's blooming roses. 
Contact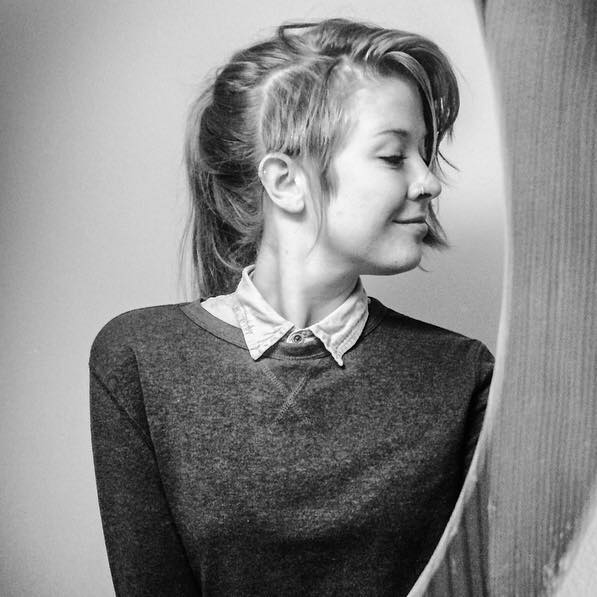 Ditte Gøgsig Christensen is a student assistant at the Arnamagnæan Institute.
Bibliography:
- Elisabeth Lienert, Sonja Kerth, Esther Vollmer-Eicken: "Laurin: Teilband I: Einleitung, Ältere Vulgatversion, 'Walberan'." - Walter de Gruyter, 2012.
- Joachim Heinzle: "Mittelhochdeutsche Dietrichepik. Untersuchungen zur Tradierungsweise, Überlieferungskritikund Gattungsgeschichte später Heldendichtung." - München, 1978.
You can browse through AM 32 fol. on Handrit.org